Here's your chance to hear Stillpoint author Lynn Bornstein read from her critically acclaimed debut book,
Laura English
! On September 20, Bornstein will read from her novel of romance, glamour, and intrigue, which Readers' Favorite called "
a must read
," at the Larkspur Public Library. Afterward, she will stay to answer questions and sign books.
Read More
First, the law. 
A time traveler confronts a judge to prevent four years of war.  An author undergoes suspended animation to preserve his copyrights and escape his creditors. 
Then, the heart.
  A medical accident robs a husband of 20 years of marriage.  A soldier mother struggles to tell the difference between her daughter and the alien enemy. Stillpoint Digital Press is proud to announce the publication this month of 
The Law & the Heart
, 
the first collection of stories by Nebula- and Sturgeon-nominated author Kenneth Schneyer.
Read More
Wednesday, 18 March 2015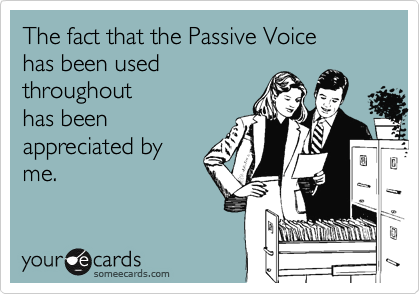 An author I work with recently asked me, "What's the big deal with the passive voice?" My first instinct was to answer, "Well, would that question have made as much sense as 'The big deal with the passive voice is about what?'" Three things stopped me:
First of all, that's a very New York Jewish sentence construction and so I didn't want to dis my forebearers
Second of all, it was snarky, which isn't a great way to communicate anything
Third, she's a bright, articulate, and talented writer who deserves a better answer.
So I thought I'd give it here.
Read More
Stillpoint Digital Press is a publisher and publishing services provider that creates fine ebook, audiobook, and print editions in genres from fiction to literary nonfiction, from memoir to poetry. It aims to provide digital publishing with a human face, offering a full range of editorial services, from editing, layout and ebook conversion to distribution and marketing.
Here's what we can do for you:
Design your book in print and/or ebook format
Print formats from simple black-and-white to complex, illustrated four-color
Ebook formats—Kindle (mobi/KF8) & ePub:
Fixed layout, flowing text, read-aloud, video- or audio-enhanced, etc.
Create a cover
Arrange printing—offset, short-run, or print-on-demand
Manage distribution
Work with you to market your book
Quick and accurate ebook conversion from print or digital original
Cover Design
Distribution to all major outlets — if you'd like, we'll even set up accounts for you!
Narration, recording, and editing
Distribution to Audible, Amazon, and iTunes
Substantive and developmental editing
Co-writing
Copyediting and proofreading
Indexing
Image & quotes research and permissions
Contact us at This email address is being protected from spambots. You need JavaScript enabled to view it.
-->